The "Environmental Page" or
Planetary Responsibility and Involvement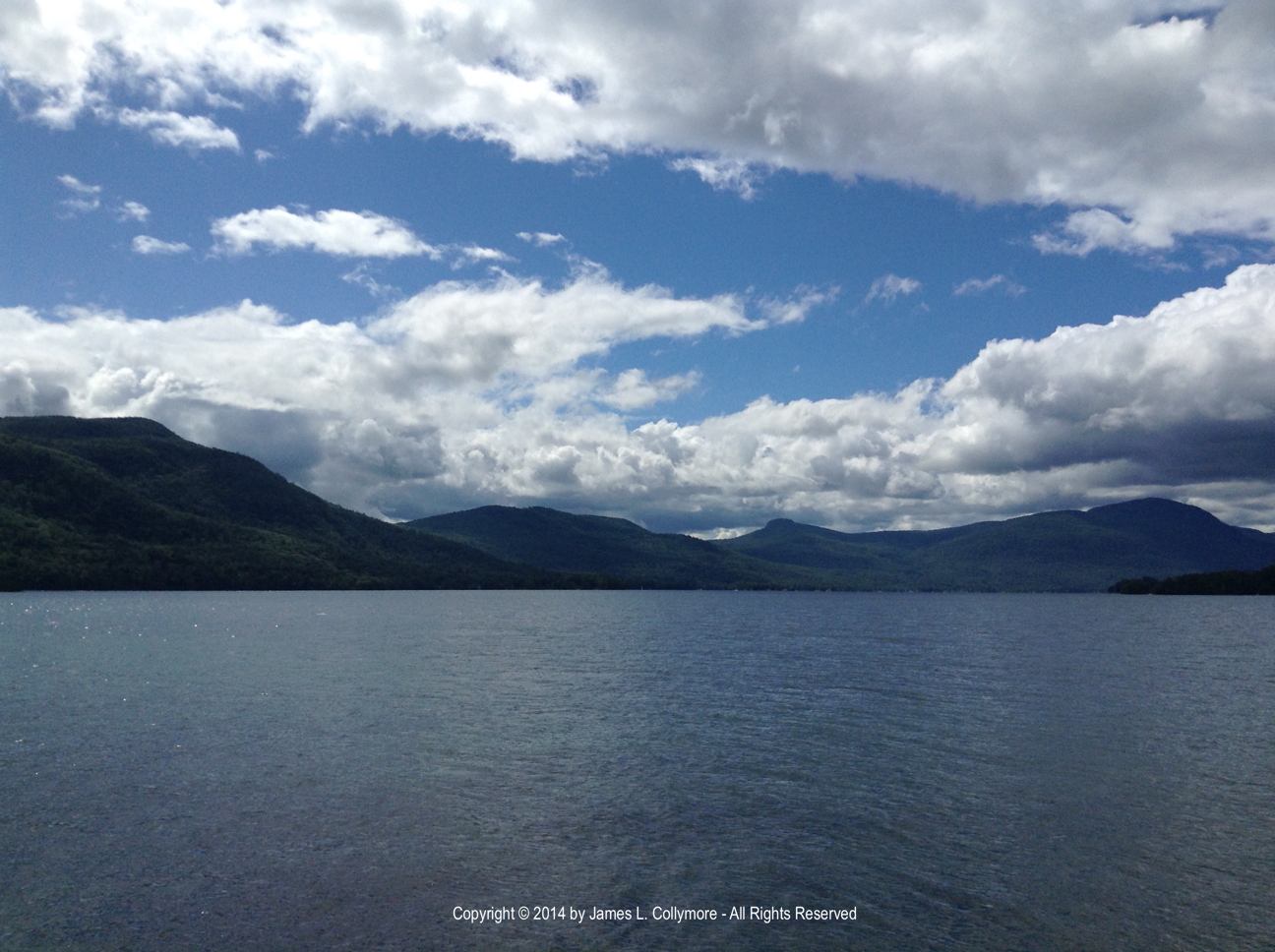 As a human taking up space on the planet, and consuming its resources, we are all called upon to be good stewards of the Earth.
Unfortunately, we are contributing to the rapid eradication (i.e., extinction) of species (plant & animal*) due to:
destruction of habitats,
depletion of resources for all species,
contamination of water (both fresh and marine),
and altering climate faster than natural processes would normally account, or can compensate, for.
A 1,500-page report by the United Nations Intergovernmental Science-Policy Platform on Biodiversity and Ecosystems Services (IPEBS) was approved by over 130 nations, including the U.S. They warn that over 1 million of the 8 million species of plants and animals are threatened with extinction due to humankind's actions (or inactions) on the planet. These include:
Creating habitat loss for plants and animals by turning forests, grasslands and other areas into farms and cities (human activity has "severly altered" 66% of marine and 75% of land environments; the average amount of native species has fallen by a fifth),
Overfishing the world's oceans (one-third of the planet's fish stocks are overfished),

Burning fossil fuels, which is causing climate change, thus making parts of the planet either too hot, too wet, or too dry for some species to survive,
polluting land and water,
More than 33% of marine mammals, almost a third of reef-forming corals, 40% of amphibians are threatened with extinction, and 10% of insects are also at risk,
23% of land [used for farming] is less productive due to degradation,
allowing invasive species to push out native plants and animals.
- USA Today, May 6, 2019 issue and TIME magazine, May 20, 2019 issue
A report from the World Wildlife Fund (WWF) states that since 1970 there has been "a 60% average decline in population size across thousands of kinds of mammals, birds, reptiles and fish. The growth of human consumption (specifically through agriculture and the overexploitation of various species) is the biggest driver of the drop in biodiversity." - TIME magazine, November 12, 2018 issue
RECENT EXTINCTION EVENTS
* - The Chinese Paddlefish has not been seen since 2005 and was recently declared extinct. - CNET.com, January 9, 2020
* -The last male Sumatran Rhino named "Tam," died on Monday, May 27, 2019. "He was rescued from a palm oil plantation in 2008 and placed in a managed care facility at the Tabin Wildlife Reserve in the Malaysian state of Sabah. Sumatran rhinos, believed to be the closest living relative of the woolly rhinos of the ice age, are the smallest of the species and the only Asian rhinos with two horns, according to the World Wildlife Fund. Prolonged poaching for their horns contributed to the dwindling population size and their habitat was lost and degraded by invasive species, road construction and encroachment for agricultural expansion."- ABCNEWS.go.com, May 28, 2019
* - A 14-year old, Hawaiian land snail, named "George," died on January 1, 2019 in a lab in Kailua, Oahu. He was the last of his species. - TIME magazine, January 21, 2019 issue
* - The world's last male northern white rhino, named "Sudan", was euthanized to end his age-related suffering. (He was 45 years old.) As the last male, this leaves his species on the brink of extinction. - TIME magazine, April 2, 2018 issue

* - In a press release on January 22, 2018, the U.S. Fish and Wildlife Service confirmed that the Eastern Puma (a.k.a., cougar or mountain lion) is now extinct and removed it from the federal "Endangered Species" list. (Read more at The Center for Biological Diversity's web site.)


AND WHAT MAY LEAD TO EXTINCTION EVENTS
* - It is estimated that polar bears will be all but extinct by 2100, because of the effects of climate change, per research published July 20th. - TIME Magazine, August 3/August 10, 2020 Double issue
* - Due to climate change and Australia's current bushfires, the black-tailed dusky Antechinus (a mouse-size marsupial), which was discovered just five years ago, is at risk of extinction. - TIME Magazine, January 27, 2020 issue
* - There are only 80 Florida Grasshopper Sparrows left in the wild. - NPR News ("All Things Considered"), September 23, 2019
* - A new scientific paper states that the U.S. bird population has dropped by 30% since the 1970's. (This is about 3 billion birds.) - NPR News, September 19, 2019
---
A Brief List of Recent Weather/Climate Events
Whether you believe in climate change or not, if your memory is good enough to remember back to the 1980's (or earlier), you know that even your local climate is changing. Here in New Jersey, for example, tornados were very rare back in the early 1980s, but since the 1990's, twisters have become more common. Here's a very short list of other recent weather events (read from the bottom up):
February 3, 2020 - ClimateCentral.org reports that since the 1970s, snowfall in the United States has dropped by 46% due to rising global temperatures. Snow is not only important for refilling reservoirs during the winter months, but also snow reflects up to 80% of the sun's energy back into space, thus, keeping the planet cooler. - ClimateCentral.org, February 3, 2020. (For the full report, go to: https://www.climatecentral.org/news/report-the-case-of-the-shifting-snow)
November 25, 2019 - The World Meteorological Organization reported that in 2018, an all-time high for carbon dioxide emissions was reached of 407.8 parts per million. Rates of two other greenhouse gases (Methane and Nitrous oxide) have also increased. The last time carbon dioxide levels were this high was about 3 million years ago when the Earth's temperature was 5.4ºF (3º C) warmer, and sea levels were as much as 65 feet (20 meters) higher. - CNET.com, November 25, 2019
September 29, 2019 - The northern Rocky Mountains in Montana get 40" of snow. - The Weather Channel
2019 - New temperature records were set in Germany, France, Belgium and other countries in western Europe due to a heat wave. - TIME magazine, September 23, 2019 issue
August 18, 2019 - Scientists in Iceland held a funeral for the Okjokull glacier, which is the first glacier to be lost to climate change. It had once covered 6 square miles. - TIME magazine, Sept. 2/Sept. 9, 2019 issue
August 1, 2019 was (by volume) the largest one-day loss of Greenland's ice sheet (12.5 BILLION TONS of ice melted in 24 hours). - TIME magazine, August 19, 2019 issue
Summer, 2019 - Temperatures in Jacobabad, Pakistan and a neighboring province, reach 124ºF (51.1ºC), and regularly reaching 122ºF (50ºC) in the summer months. - TIME magazine, August 23, 2019 issue
July, 2019 was the Earth's hottest month on record since recorord keeping began 139 years ago - TIME magazine, August 19, 2019 issue
July 25, 2019 - Paris, France hit 107ºF, beating it's old record of 104.7ºF set back in 1947. - ABCNEWS.GO.COM, July 25, 2019
July 4, 2019 - Temperatures in Anchorage, Alaska hit 90ºF which broke an all-time heat record. (The previous record high was 85ºF on June 14, 1969). It was also the driest June on record for Alaska.- NPR.org, July 5, 2019
Atmospheric carbon dioxide (CO2), a greenhouse gas, has reached 415 parts per million (ppm), up from 400 ppm in 2013. High CO2 like this was last seen more than 3 million years ago, when sea levels were about 50 feet higher than today. - TIME magazine, March 27, 2019 issue
According to the 2018 National Climate Assessment, produced by the U.S. government, from the early and mid-20th century, fewer than 20% of U.S. counties had an annual disaster. Today, it is about 50% that do. - USA Today, March 5, 2019 (For more information, go to: https://nca2014.globalchange.gov/report#section-1948)
January, 2019 saw global temperatures 1.58ºF above average, tying the record for the third highest. - TIME magazine, March 4, 2019 issue
"Since 2009, Antarctica has lost almost 278 billion tons (252 billion metric tons) of ice per year, the new study found. In the 1980s, it was losing 44 billion tons (40 billion metric tons) a year. The recent melting rate is 15 percent higher than what a study found last year." - ABCNEWS.COM, January 15, 2019
On October 8, 2018, the Nobel Prize-winning Intergovernmental Panel on Climate Change (IPCC) of the United Nations stated that a global temperature rise of 1.5º C (2.8º F) will cross a line which will cause some of the worst effects of climate change. These include the disappearance of some island nations (due to sea level rise because of melting polar ice), unpredictable weather patterns, and the destruction of ecosystems. As of 2018, the planet's temperature has already risen 1ºC (1.8º F) as a result of human activity. The planet could pass the 1.5º C threshold by 2030 (12 years from now). -TIME magazine,October 22, 2018 issue
To see the IPCC's report in detail, go to this web address: http://www.ipcc.ch/report/sr15/
The National Oceanic and Atmospheric Administration (NOAA) estimates that In 2017, weather and climate cost the U.S. economy $306 billion (this includes everything from damage to homes, to crops being wiped out). - TIME magazine, August 20, 2018 issue
The costs for weather and climate damage in 2016 and 2015 were $49 billion and $24 billion, respectively. - from NOAA's website (https://www.ncdc.noaa.gov/billions/events/US/2016 and https://www.ncdc.noaa.gov/billions/events/US/2015)
In a study published in the journal Nature on June 13, 2018, scientists have found that Antartica is dumping ice into the ocean at the staggering rate of about 2 billion tons per year. And as big as this amount is, it is getting worse. Of the nearly 3 trillion tons of ice loss since 1992, 40% has happened in the last five years. - TIME magazine, June 25, 2018 issue
May 17, 2018, scientists from the National Oceanic and Atmospheric Administration (NOAA) announce that April, 2017 was the 400th consecutive month of above-average temperatures for the planet. Also of note:
April, 2018 (globally) was the third warmest on record,
Europe had its warmest April on record, and Australia, its 2nd warmest,
in the town of Nawabshah in southern Pakistan, the temperature reached 122.4º F on April 30th, which may have been the wamest April temperature on the planet, according to Meteo France,
North America had its 13th coldest April since 1997, with an average U.S. temperature of 48.9º F (which was 2.2º below average),
carbon dioxide (one of the notable heat trapping gases, and produced in large quatities by mankind's burning of fossil fuels) in Earth's atmosphere reached 410 parts per million (ppm) which according to the Scripps Institue, is the highest level in at least 800,000 years. - USA Today, May 17, 2018
May 6, 2018: Phoenix, AZ has a temperature record of 106º F for that day. - from a broadcast of ABC-TV's "World News"
In a landmark study published in the journal Climate Change, 60% of plants in the world's richest forests are at risk of extinction in the next century unless stronger measures to combt climate change are put into practice. - TIME magazine, April 2, 2018 issue
According to the World Bank, climate change could lead to the mass displacement of people (est. 143 million) by the year 2050. Much of the displacement is expected to occur in sub-Saharan Africa, South Asia, and Latin America. It is expected that such mass movements of people will put strains on national and local governments. - TIME magazine, April 2, 2018 issue
As of January 20, 2018, following three years of unprecedented drought, the city of Cape Town in the Union of South Africa, has projected that its reservoirs will run out of water by April 21, 2018 (~90 days). Planners have determined that taps will have to be turned off (except for essential services) once reservoir capacity drops to 13.5%. "Residents will be allowed to collect 6.6 gallons of water a day from municipal water points" (which are to be protected by armed guards) after that. - TIME magazine, January 29, 2018 issue
(For a more detailed, first-person account, see the TIME magazine, February 19, 2018 issue.) (UPDATE 9/18/2018: After getting people to follow strict water rationing (50 liters per person per day), heavy fines for households that exceeded that limit, and people limiting toilet flushes to once per day, the "day zero" event has been pushed out to 2019.)
The city of New Orleans, Louisiana shuts down due to extensive ice and temperatures down to 21ºF, which broke a record of 23ºF set in 1977. - NPR News, January 17, 2018
Penrith, Australia hits a new record temperature of 117ºF (47ºC) on January 7, 2018, making it the hottest place on earth for that day. - TIME magazine, January 22, 2018 issue
According to NOAA, the cost of damage caused by natural disasters in the U.S. in 2017 was $306 billion, making it the most expensive year on record. - TIME magazine, January 22, 2018 issue
December 1st-13th, 2017 marks the warmest December on record in Alaska. - The Weather Channel, December 14, 2017
The winter of 2015-2016 was Europe's warmest ever, with snow cover in the southern French Alps just 20% of its typical depth, with December of 2015 being its driest in 150 years of record keeping. - TIME magazine, December 11, 2017 issue
From 1960 to 2017 the snow season in the Alps has shortened by 38 days; starting an average of 12 days later and ending 26 days earlier than normal. - TIME magazine, December 11, 2017 issue
A study found that ocean acidification, caused by the burning of fossil fuels, to be a great danger to marine life. The report found threats like plastic pollutants had affected organisms' ability to withstand acidification. - TIME magazine, November 6, 2017 issue
Only TWO Adélie penguin chicks that survived the breeding season in an eastern Antartic colony of 18,000 pairs. According to the World Wildlife Fund (WWF) "unusually extensive sea ice" formed in late summer which meant parents had to trek farther than usual to find krill, and their babies starved to death waiting for them to come back. - TIME magazine, October 30, 2017 issue
July 12, 2017, A colossal iceberg having almost twice the volume of Lake Erie, broke off from the Larsen C ice shelf in Antarctica. It has been estimated to weigh over 1 trillion tons, and covers 2,240 square miles (5,802 square kilometers), which is roughly the size of the state of Delaware. - from Accuweather.com
January 2017, NOAA (National Oceanic and Atmospheric Administration) announces that 2016 has now become the WARMEST YEAR on record, with average global land & sea temperatures 58.69ºF (14.83ºC) which is 1.69ºF ABOVE the 20th century's average. This broke 2015's record by 0.07ºF. (This record has been broken five times, in 2005, 2010, 2014, 2015, and now, 2016.) - from NOAA's website
According to the World Meteorological Organization, the average concentration of carbon dioxide (CO2) reached 400 parts per million (ppm) in 2016. This is a threshold that even pessimistic climate-change scientists thought wouldn't be reached for decades. - from TIME Magazine from Oct. 24, 2016 issue
Global wildlife populations shrank by almost 60% in 40 years, according to the World Wildlife Fund (WWF). According to the WWF's findings, mammals, birds and fish dropped by 58% from 1970-2012. They forecast that the world might lose two-thirds of wildlife populations by 2020. - from TIME Magazine from Oct. 27, 2016 issue
June 5, 2016, Tropical Storm "Colin" is the third "named" storm this year. The earliest on record for this many "named" storms. - from a broadcast of ABC-TV's "World News with David Muir"
January 20, 2016, NASA and NOAA (National Oceanic and Atmospheric Administration) announce that 2015 was the WARMEST YEAR (by the widest margin) for the planet on record since record keeping began in 1880. It is also the fourth year since 2000 that a global record has been broken. - from a National Public Radio (NPR) newscast, November 19, 2015
October, 2015 was the WARMEST October on record. The average temperature for the month was 1.76ºF (0.98ºC) degrees WARMER than in 2014. This includes both air AND ocean temperatures. - NOAA
January, 2014, 1,100 temperature records were broken.- National Climate Center
August-October, 2012, Las Vegas, Nevada received 4.7" of rain. More than the city gets, on average, in an entire year.
June, 2012 over 3,282 heat records broken, or tied, throughout the U.S. in this month alone. - Climate Central web site
The warmest spring on record. The average temperature throughout the U.S. for March through May, 2012 was 57.1°F (13.94ºC) which is 5°F above average. - from a broadcast of ABC-TV's "World News with Diane Sawyer"
Spring, 2012: A "record for breaking [weather] records" in the U.S. Heat records are broken in scores of American cities all over the country in March & April. - from a broadcast of ABC-TV's "World News with Diane Sawyer"
Spring, 2012, a record in the number AND magnitude of tornadoes in the midwestern & southeastern U.S. - from Newsweek magazine, December 6, 2010 issue
September, 2010: 135 daily rainfall records were broken along the East Coast of the U.S. (e.g., Wilmington, NC got 19.7 inches of rainfall in 3 days.) - from Newsweek magazine, December 6, 2010 issue
2010 beat 1998 as the hottest year on record. - from Newsweek magazine, December 6, 2010 issue
August, 2010: An ice island four times the size of Manhattan broke off from the Greenland glacier. (Manhattan is 22.7 square miles. Approximately 13.4 miles long and 2.4 miles wide at its widest.) - from Newsweek magazine, December 6, 2010 issue
Summer 2010: 153 of 1,218 U.S. weather stations recorded their hottest summer since 1895. - from Newsweek magazine, December 6, 2010 issue
Summer 2010: Moscow (and much of western Russia) suffers its first major heatwave in centuries. It is estimated that approximately 55,000 people died due to the excessive heat. - Nature.com, October 29, 2014
September 27, 2010: Los Angeles, California has its hottest day on record - 113℉ (45ºC) - from a broadcast of ABC-TV's "World News with Diane Sawyer"
December 15, 2010: Parts of Florida drop to 19ºF (-7.22ºC). - from a broadcast of ABC-TV's "World News with Diane Sawyer"
December, 2010: Syracuse, NY gets 72" of snow before Christmas. - from a broadcast of ABC-TV's "World News with Diane Sawyer"
2000-2009 has been the warmest decade on record worldwide. - from a broadcast of ABC-TV's "World News with Diane Sawyer"
By the early "double-aughts," the U.S. had one summer of severe draught in the southwest U.S., followed by severe flooding in the southeast, followed by another year of severe drought in the central west, followed by a year of severe drought in the southeast. (Do you remember the legal battles that Florida, Georgia and Alabama had over water rights to their shared rivers because of the droughts back in 2008-2009?)
When the atmosphere heats up, it means you'll not only have draughts, but you'll also have more atmospheric energy for severe storms (including winter storms), and also, floods. Climate change also means that there will be fluctuations in hot & cold, dry & wet weather, in extremes that we've never seen before; and in places we wouldn't expect to see them. Such changes can lead to crop failures, pest infestations (e.g., the A. aegypti and A. albopictus mosquitoes that carry the Zika virus, or those mosquitoes that carry the Eastern Equine Encephalitis ("Triple E") virus), wild fires (e.g., the "Thomas" wildfire in California, Dec. 2017), and all of those problems that come in their aftermath, such as the:
cost for individuals, insurance companies, and the Federal Emergency Management Agency (FEMA) to (repeatedly) rebuild homes & businesses following weather-related disasters, (Note: One outcome to this particular issue may be "managed retreat." Click on this link to learn more: https://www.npr.org/2019/06/23/735191254/considering-managed-retreat),
danger of man-made chemicals that get released into the air when homes burn from wild fires; and then are blown far and wide to people and places many miles from where the wild fires occured,
strain on local resources and infrastructure when victims of climate change, both domestic AND international, move to already heavily populated areas that may not be able to handle more people moving in,
increased cost (and scarcity) of fresh water and food, especially produce (e.g., oranges, almonds, strawberries, honey, etc.),
species of plants and animals, originally seen only in warmer climates, coming further and further north; disrupting ecosystems, food production, recreational areas, and commerce.
And remember, the climate doesn't care about borders or where you live. You can't hide from "Mother Nature!"
INTERESTING CLIMATE FINDING: Planting a few trees can create a microclimate that can drop the ambient temperature by up to 9ºF (5ºC). - TIME magazine, September 29, 2019 issue
---
What you can do
Regardless of wheter you believe that climate change is natural or man-made, the fact of the matter is YOU are one of the factors that can possibly help bring things back into balance.
This page provides links to a variety of environmental web sites. Find one that suits you, and contribute. Whether its donating your time, energy, knowledge, skill, or being a "checkbook activist," every person's involvement can make a difference over time.
Remember, you're not really "saving the Earth," the Earth will go on just fine if mankind suffers and goes extinct. You're really helping to preserve your OWN skin (and those of any descendants you have, or HOPE to have).
Get reliable information from trustworthy, credible sources. Get involved now, and do something to help reduce or eliminate the problems of climate change NOW.
And thank you for taking the time to read this web page.

(CLIMATE CHANGE TIP: If you're sitting in your parked car for any length of time, merely looking at your smartphone, turn off the engine. You are both wasting fuel, and adding to greenhouse gases in our atmosphere which increases climate change. If you need to either stay warm or cool, go inside.)
---
Links to Environmental Organizations
---
Page updated on August 16, 2020 1:23 PM
---